GRR!
I have been constantly hungry lately. Not sure why. I feel like I am always eating. I also had two pops today :( I have actually been doing well with no pop but really needed caffeine today. ugh! I FEEL SO LAZY!!!
700 + miles a week=frustrated
I drive an absolute minimum of 700 miles during the week days.  This is commuting between work, school, and clinical placements.  I'm driving 3 hours a day. Class and placements take up another 5 hours (sometimes 8) a day. This gets to be exhausting.  On days I do not work I can find time to do something active. On days I do work however the only activity I get is while at work (which...
Walk to Defeat ALS →
ON September 22nd I am going to Walk to Defeat ALS. My grandma passed away 3 1/2 years ago from ALS and I think about her everyday. This is how I can do my part in helping find a cure.
It was fun but now back to work
I knew this weekend was going to be bad. However, I think I did okay considering. No deep fried fest food but lots of drinks. Lots of walking and tons of dancing. It was an awesome time! I'm getting back to the 100 day challenge today and the healthy eating. I honestly felt like shit last night after eating bad all weekend. I think my body is starting to not want junk food. Even with...
3 tags
Country on the River
I am going to Country on the River this weekend and I'm a little worried about trying to eat semi healthy. I plan on doing a lot of dancing so at least I'll have a little exercise?! Country Girl (Shake it)
100 day challenge day 9
Day 9 complete!! Squats 9 Push UPS 9 boy Lunges 9 Plank 27 seconds
day 8!
day 8 re-compleeted Push ups : 8 boy Squats: 8 Lunges: 8 Plank: 24 seconds I can feel the plank(s) from yesterday. I also fell out of my house today…yes..fell out of my house. My parents are tearing down the garage so to get the truck close enough the had to move the steps. The steps to the door that is used the most and didn't tell me. I rushed out to ask a question and fell...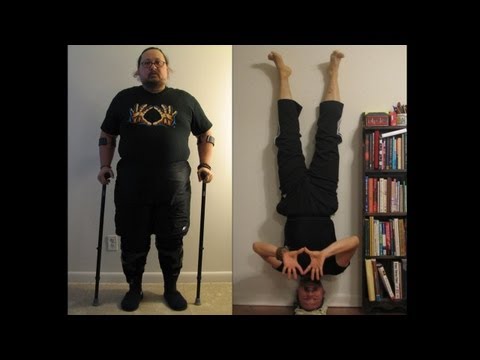 REDO!!
My restart of the 100 day fitness challenge! I have re-completed days 1-7!!! Push ups- 28 (9 girl) (19 boy) Squats-28 Lunges- 28 Plank- Total of 1:28 :) I do have to say I have been feeling pretty crappy these last few days.  I'm pretty stressed with school and work and just life. After doing these exercises I'm in  a better mood. Who knew that would happen?! lol!
Update!
Hey. I sites finish days ten and eleven. I have been sick all week so I am behind. Since it has been about a week I decided I'm going to start over. So tonight I'll do days 1 through 5 again and days 6 and 7 tomorrow.
Day 9 of 100 Day Fitness Challenge
Day 9! Squats:9 Lunges: 9 forward walking push ups: 9 boy Plank: 27 seconds I always realize halfway through my plank that my butt is sticking too far up in the air. I also forget to breathe sometimes. I go this challenge from wholefoodhalfass here.
100 day fitness challenge
Day 8!! Push ups:8 boy Lunges:8 forward Squats: 8 plank: 24 seconds Woot! I by far think the plank is the hardest. I do the lunges down the hallway and back on my way to the bathroom or where ever. :) I didn't add any weights but I did do some dips. I go this challenge from wholefoodhalfass here.
100 day fitness challenge
Day 6/7 Pushups: 14 boy Squats: 14 Lunges: 14 forward Plank: 45 seconds I could feel the lunges and squats from the first day. Sorry I'm posting this late I had date night with the bf last night so my diet was bad….chicken parm :/
100 day challenge
So decided to just do days 1 through 5 today and I'll do 6 and 7 tomorrow. So totals Push ups : 14 girl Squats: 14 Lunges: 14 forward Plank: 45 seconds I realize I'm one rep off so I'll add am extra tomorrow. I'm also going to add bicep curls with my lines and a tricep lift with my squats…thinking about adding dips in tomorrow as well as I need to work on my arms. :-)
Day 1 (First half)
So this is what was recommended for starting the 100 day challenge: "On the first day, I did seven days worth. Adding up the reps for the first seven days equals 28, so on the first day, I did 28 pushups, 28 squats, 28 lunges, and the plank time ended up being 0:1:24." So far I have done Pushups: 14 (girl) Squats: 14 Lunges: 14 Plank:0 I will finish the rest later in the day.
100 day fitness challenge
THinking about starting the 100 day fitness challenge from wholefoodhalfass
Best Workout Song 2011-2012 - Best Workout Rock,... →
Best Workout Songs of All Time (Alphabetical) Another One Bites The Dust - (Queen) Back In Black - (AC / DC) Bad Boys - (Inner Circle) Bad Company - (Bad Company) Bad Company - Five Finger Death Punch Bah-Wit-Da-Bah - (Kid Rock) Barracuda - (Heart) Beautiful People - (Marilyn Manson) Beat It - (Michael Jackson) Blue on Black - (Kenny Wayne Shepard) Bohemian Rhapsody (the good part) -...
:)
Yah!! had a successful two days so far! It's a start. I definitely didn't eat enough today though. I don't tend to eat much when I'm at work even though I work at a restaurant. It gets too busy and most of the food is fried or on a bun. I do however drinks lots of water and work and of course walk. I need to find my pedometer so I can track my steps. I don't work...
Starting over
It's been quite the summer so far…I am starting over…Today I started doing the 30 day Shred. It is less time consuming than P90X…my sister stills wants to do it though. I will do it with her when we can get it started. We actually live only four blacks away from each other so yippee. I am also going to post new before pics. I don't like them but who does?
Food!
So dinner last night was a fail…I went out with my boyfriend to a newish restaurant downtown.  I had a Portabella mushroom sandwich (whole wheat) and fries….then later I had a sherbert float…ooops. Today I made a sausage skillet to take to lunch. Pork Sausage with green peppers, onions, mushrooms, and sweet potatoes.  It was really good. I also ate most of a green apple and some...
Lunch
Spinach Salad with grilled chicken and portabella mushrooms, carrots with some hummus and half a green apple. It was tacos today at work….so hard to resist but I did it!!!
Excited!
ONLY 5 DAYS!!! My sister actually text me today a picture of Paleo cooks books she just bought. She did not even know I have been preparing to start this diet!! We can motivate each other!! :D
Getting Ready
Sooo…I have downloaded an app on my phone to help me track my calories. It's hard. I feel like when I tell myself I can't eat more I am hungrier.  My current goal is 1500 calories a day so it's very reasonable.  I have also made up a P90X calendar and plan on making a weekly menu that is Paleo friendly.  I haven't decided how strictly I plan on following it but it is...
1 tag
Happy Things
So this is mostly going to be about losing weight because I am not happy with the way I look right now at all. BUT I think most people focus too much on the negatives (myself included). I had a great weekend and I am in a great mood especially for a Monday. I worked all weekend but I was able to go on a long over date with my boyfriend and went to an Autism Awareness event that was amazing. I also...
2 tags
Country Girl (Shake It) →
I will be one of these girls in August listening to him on the river!!
1 tag
There are 92 days with May, June, and July. The beginning of August I am going to Country on the River and I want to be able to wear the shorts and bikini that girls always wear. P90X will be perfect. I also will be playing Volleyball once a week (just for fun though) and plan on a lot of walking and hiking. Even if I could lose like 20 lbs that would be awesome. More would be better. My 23rd...
4 tags
4 tags
2 tags
I have decided
I have decided today that in 12 days…I will be starting p90X and doing the Paleo Diet. I have tried P90x before but with two jobs, babysitting, school, and a boyfriend I didn't have much time for it. May 1st I will be done with the semester and will have more time. I will succeed.